Take a look at this exciting preview of the race!
About the Orange Crate Derby
This story appeared in the
San Diego Union Tribune
on August 30th 2015: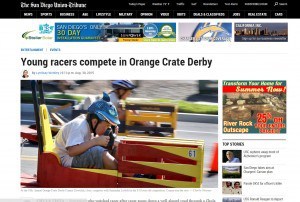 This story aired on KUSI on August 29th, 2015 about the race last year!
KUSI News - San Diego, CA
Experience It!
Take a look at this exciting video from the GoPro on Spirit's helmet Orange Crate Derby Race 2014:
Check out this great story about the race in the San Diego Union Tribune Monday August 25th, 2014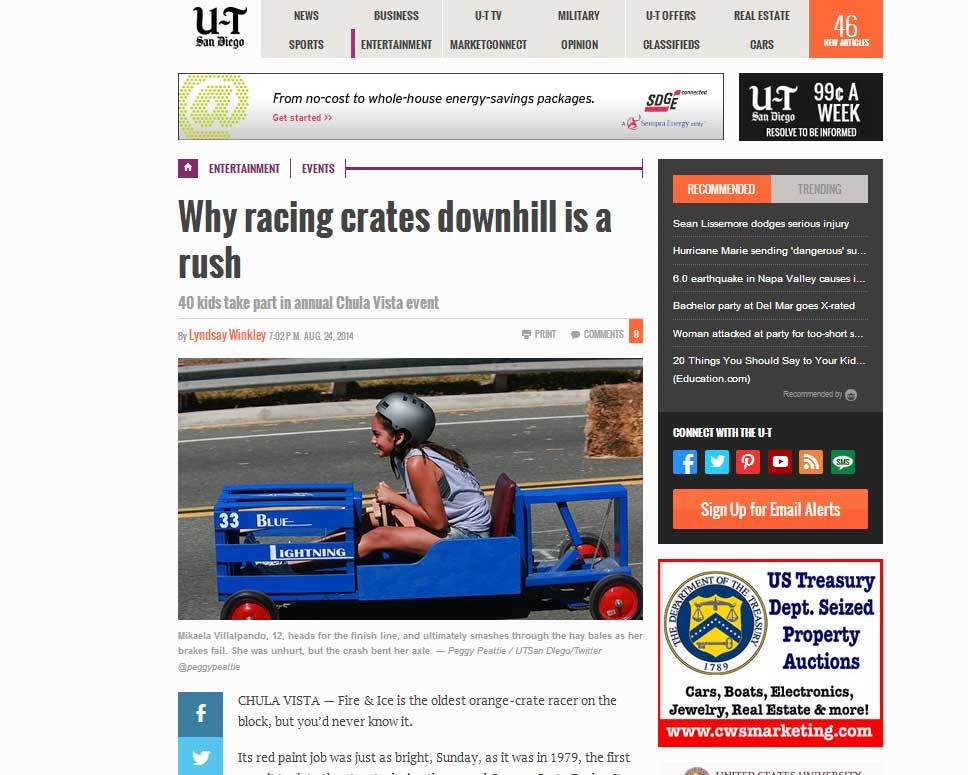 and take a look at this gallery of beautiful photos taken by the San Diego Union Tribune Photographers.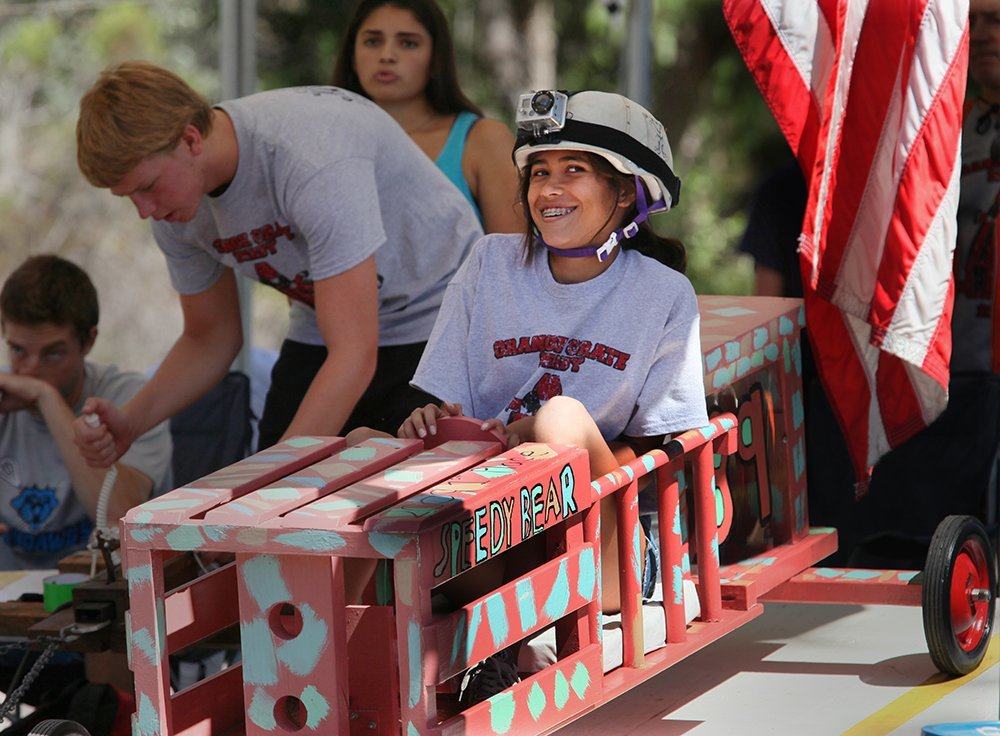 Thank you to our sponsors and all the volunteers from the Rotary Club and from the community and thank you to the racers and their families for a wonderful 2015 Orange Crate Derby Race.  We had a great day and the racers had a safe and fun race.